Dr Alexandra Stewart and her team in Royal Surrey County Hospital discuss the radiotherapy outlining, planning and treatment in Gynaecology from different perspectives.

Radiotherapy to the pelvis with or without concurrent chemotherapy is commonly used to treat women gynaecological cancers, such as cervical cancer and endometrial cancer. Side effects of treatment vary from person to person and multiple demographic and clinical factors influence the severity of treatment-related adverse effects.  Accurate assessment and timely intervention allow AHPs to formulate care better tailored to the individual needs of each patient.  This ensures that treatment side-effects are minimised and supportive needs are met.  

Educational aim:
To provide a better understanding of management of treatment side effects and supportive care. 
Speakers:
 

Dr Alexandra Stewart
Consultant Clinical Oncologist, Royal Surrey County Hospital NHS Foundation Trust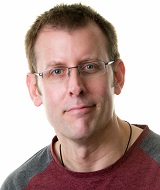 Mr Andy Barnard
Planning Radiographer, Royal Surrey County Hospital NHS Foundation Trust

Ms Elizabeth West
Radiotherapy review radiographer, Royal Surrey County Hospital NHS Foundation Trust
1 CPD credit
Free to register

This webinar is in association with Varian Medical Systems.


Duration:66 mins
Speaker info
Dr Alexandra Stewart
Dr Alexandra Stewart is a Consultant Clinical Oncologist with a special interest in gynaecological oncology, lower gastrointestinal cancer and high dose rate brachytherapy. She qualified in 1997 and trained at Charing Cross and the Royal Marsden Hospitals with a Fellowship at Harvard University in Boston. Her clinical interests include the improvement of radiotherapy dose delivery in pelvic cancer, using conformal radiotherapy and/or brachytherapy. She developed IMRT and image-guided brachytherapy for cervical cancer at St Luke's Cancer Centre and has introduced rectal brachytherapy to the South of England. She is now introducing IMRT for anal cancer and vulvar cancer at St Luke's.
Mr Andy Barnard
Mr Andy Barnard has been a Therapy Radiographer at the Royal Surrey since 2005 initially in the pre-treatment section, before moving full time to Radiotherapy planning. He has experience in many body sites; clinical interests include SABR planning and 4DCT.
Ms Elizabeth West
Liz West is lead review radiographer specialising in managing colorectal and gynae patients undergoing chemoradiotherapy or radiotherapy at St Luke's Cancer Centre at the Royal Surrey County Hospital. Liz qualified with a BSc in therapy radiography from City University, London and went on to complete her MSc in Supportive and Palliative Care from Sheffield Hallam University. She has worked in a variety of radiotherapy departments mostly in the London region, and has had a wide experience of different areas of radiotherapy before focusing on patient review and support.