In this third instalment, we will be taking you into the eye of the COVID storm and exploring lessons learnt, both from a radiologist's and a radiographer's perspective. We will present the CT appearances of severe respiratory failure in COVID and look into how the virus has impacted on oncology outcomes and pathways. 
Having looked back, we take a look forward to how we might adapt pathways and training in what could be an uncertain future. 
Questions moderated by Dr Nicholas Screaton, Consultant Cardiothoracic Radiologist, Papworth Hospital NHS Foundation Trust.

Dr Nick Screaton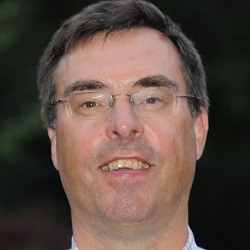 Dr Nick Screaton is a Consultant Cardiothoracic Radiologist at Papworth Hospital
Cambridge. His specific areas of interest are imaging in airways disease, interstitial lung
disease, pulmonary hypertension and lung cancer screening. Nick has undertaken various
roles in recent years including President of the British Society of Thoracic Imaging 2009-
13, NICE committee work, representation on Specialised Imaging NCRG and guidelines
development work with RCR, BTS and NICE. Nick is also Chair of the BIR's East of England
Branch.

Dr Sri Redla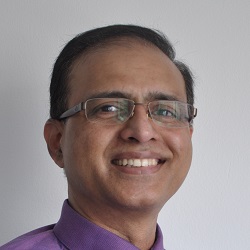 Dr Sri Redla is currently BIR Honorary Secretary and is a Consultant Radiologist and the
Clinical Lead for the AI Assurance Board, helping the Trust with the Digital strategy at
Princess Alexandra Hospital, Harlow. Dr Redla was Chair of the Clinical Imaging Special
Interest Group (SIG) at the BIR and has taken an active lead in supporting special interest
group and branches. He has also played a vital role in helping to develop and grow the
BIR Annual Congress. Dr Redla was the College Tutor for Radiology at Princess Alexandra
Hospital, Harlow and a member of the East of England Deanery Radiology Training
Committee between 2004 and 2007. He has taken on various management roles in his
Trust from 2007.

Mr Michael Ayeni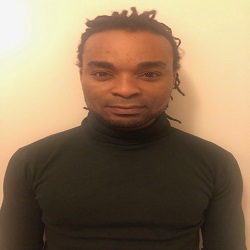 Mr Michael Ayeni is a Radiology Rotational Superintendent and Chest Reporter at the Royal Free NHS Trust based at the Barnet and Chase Farm sites. He is a qualified Radiographer from Hertfordshire University. Michael holds a masters degree in Public health medicine ( majoring in Epidermiology and statistics) from University of Hertfordshire as well as a masters Degree in chest reporting from Canterbury Christ Church University. He is currently a second year PhD student in Umbilical Stem cell advances – University of Hertfordshire. 
In his free time Michael enjoys mountain climbing, reading and fitness. He is a marathon runner and fundraiser for health improvements / health challenges ( from wall murals for kids in CT room/ xray room, mental health awareness for men to free massages for cancer patients who have completed their chemo cycle through the Royal Free/Barnet charity fund raised). 

Dr Lizzie Barclay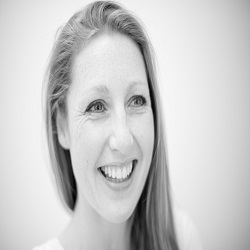 Dr Lizzie Barclay areas of interest are thoracic radiology and medicine, innovation, and improving patient outcomes and healthcare professionals' wellbeing. 
After graduating from the University of Leeds School of Medicine (MBChB) and Barts and The London (BSc Sports&Exercise Medicine), Lizzie spent 4 years working as a doctor in Manchester and Liverpool NHS Trusts, including 2 years in Radiology. She has presented her work on lung cancer imaging at national&international conferences and recently contributed to Lung Cancer Europe's "Early Diagnosis and Screening" event at EU Parliament in Brussels.

Professor Anand Devaraj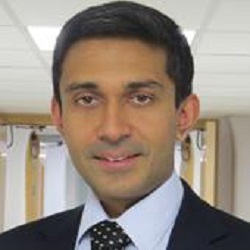 Professor Anand Devaraj is a Consultant Thoracic Radiologist at the Royal Brompton Hospital, London and past President of the British Society of Thoracic Imaging. His specialist areas of interest are the imaging of neoplastic and diffuse lung diseases, and he has published widely and is regularly asked to speak on these topics. 

Dr James Diss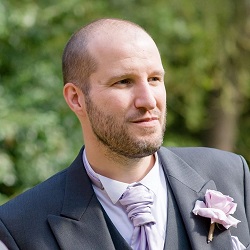 Dr James Diss is an ST4 Radiology Registrar and Co-Senior Resident at Princess Alexandra Hospital (Harlow, Essex) and the Trainee Representative on the Clinical Imaging Special Interest Group (SIG) at the BIR. He obtained a PhD in molecular biology at Imperial College and has published a number of international peer-reviewed papers and review articles. Following a 15-year career in academic research, he studied medicine at Barts and The London School of Medicine and Dentistry, qualifying in 2014. 

Mr Jeroen van Duffelen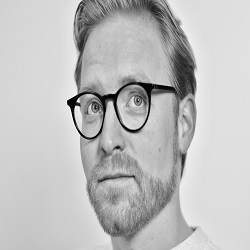 Mr Jeroen van Duffelen is COO and co-founder of Aidence. Jeroen's entrepreneurial spirit led him to teach himself software engineering and starting his own company commercializing an online education platform. He then tried his hand in the US startup ecosystem where he joined a rapidly scaling cloud company. Jeroen returned to Amsterdam where he ran a high-tech incubator for academic research institutes, it is here Jeroen first got his taste for applying AI to healthcare. 
Why Jeroen is excited about applying AI to the healthcare industry: "There have been many claims about technologies reducing the cost of healthcare. I believe AI is the first one that will actually be able to do this, through automating labor-intensive tasks." 
Jeroen's vision Aidence & Veye Chest: "Aidence will develop an AI suite that will fully automate the basic & tedious tasks that radiologists have to perform on a daily basis, allowing them to focus on the most important and difficult tasks."

Dr Mark Gregory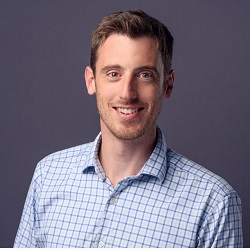 Dr Mark Gregory is an ST3 Radiology Registrar and Co-Senior Resident at Princess Alexandra Hospital, Harlow. He has a PGCert in Clinical Leadership and Management, completed during a fellowship with Health Education England prior to his radiology training. He has also sat on the BMA Junior Doctor Committee. Dr Gregory studied medicine at Barts and The London School of Medicine and Dentistry, qualifying in 2014. 

Dr Sam Hare


Dr Sam Hare is a Consultant Chest Radiologist and Lead for Chest Radiology at the Royal Free London NHS Foundation Trust. Sam also represents the Royal College of Radiologists (RCR) on the British Lung Foundation Lung Taskforce, as well as being an executive committee member of the British Society of Thoracic Imaging (BSTI). 
After completing formal radiology training in the UK between 2004-2009 he undertook a thoracic radiology fellowship in North America (2009-2010). Sam was subsequently appointed to the position of consultant thoracic radiologist at The Ottawa Hospital in Canada specialising in: (i) complex lung biopsy techniques and (ii) lung cancer screening & diagnosis. He returned to the NHS in 2011 and currently runs the innovative ambulatory lung biopsy service at the Royal Free London NHS Trust. 
The ambulatory lung biopsy service has been recognised with several national prizes: NHS Innovation Challenge Prize for Cancer Care; BMJ Award for Cancer Team of the Year; HSJ Acute Sector Innovation award. 
Through his role at BSTI, Sam has helped develop national and international guidance on radiology protocols for the COVID19 pandemic. 

Professor Muntzer Mughal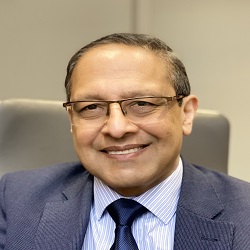 Professor Muntzer Mughal is an Upper GI Surgeon and Honorary Clinical Professor at UCLH. He specialises in the management of oesophagogastric cancer and has led on the reconfiguration of OG cancer services in the North West and in North, Central & East London. He is currently Clinical Lead of the North and Central London Cancer Alliance and working on the response to Covid-19. He was the OG Cancer Tumour Pathway Director for London Cancer from 2012 to 2018 and has worked with NHSE on MDT Improvement. 
Professor Mughal has served on national committees including NICE, NIHR, Association of Upper GI Surgeons and has worked with the Royal Colleges of Surgeons as Regional Advisor, member of the SAC in Surgery, Examiner and Assessor for in Intercollegiate Specialty Board in General Surgery and a member of the Invited Review Panel of the Royal College of Surgeons of England. 

Dr Caroline Rubin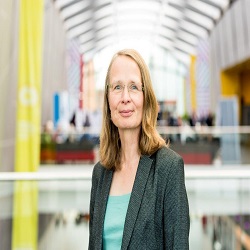 Dr Caroline Rubin trained in Medicine at King's College London and Westminster Hospital Medical School, qualifying in 1979. She was appointed as Consultant Radiologist with a special interest in breast imaging in Southampton in 1988, at the start of the National Screening Programme. She was Director of the Southampton and Salisbury Breast Screening Programme for 25 years and a Member of the Advisory Committee for Breast Cancer Screening for 12 years. 
With a lifelong interest in education and training she has undertaken many roles including College Tutor for 9 years, Head of Training for 7 years and Head of the Wessex School of Radiology for 5 years. Awarded Masters in Education from the University of Winchester in 2005. 
Roles within the Royal College of Radiologists include Medical Director Education and Training for Clinical Radiology 2013-16 and Vice President for the Faculty of Clinical Radiology 2017-2020.


​​​​​​3 CPD credit.

Watch the video and complete the online self-reflection form. Go to "My events" to download your certificate. You must login to watch the video and receive CPD.