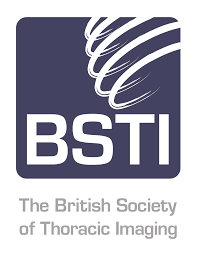 The British Society of Thoracic Imaging (BSTI) are excited to run their annual program this year in partnership with the British Institute of Radiology (BIR)!

This 'virtual event' is open to all – members and non-members of the BSTI and BIR – and we also hope to attract delegates from outside the UK. With a range of national and international speakers covering topics on complex ILD, PH, TB, NTB, UK lung cancer screening and also a lecture from the President of the British Society of Cardiovascular Imaging (BSCI), we hope you agree this will be an informative and enjoyable day.

Who should attend?
This event is relevant to a multi-disciplinary audience consisting of radiologists (both consultant and trainees) radiographers and any other medical professional, interested in updating their radiology knowledge in-line with current evidence.  

View full event programme

Call for abstracts
BSTI and BIR are looking for abstracts for presentations on any topics relating to thoracic imaging (max 250 words) under the headings:
 
Scientific presentations
Cases presentations
Submit your abstract here by 5pm Monday 12 October 2020

Registration fees (VAT will be added at checkout, where applicable):
BIR Plan 1/BSTI member (Consultant or equivalent) £80 + VAT
BIR Plan 2/BSTI member (Other grades and allied health professionals) £45 + VAT
BIR/BSTI Trainee member £45 + VAT
BIR Student/Retired member £45 + VAT
Non-members of BSTI/BIR (Consultant or equivalent) £100 + VAT
Non-members of BSTI/BIR (Trainee, other grades and allied health professionals) £65 + VAT

Registration information
Payment for all events must be made via a debit or credit card. Invoices and PO numbers cannot be used for registration payment. If you need your hospital, Trust, or organisation to pay for registration fees, we advise them to fill out the event registration form and return to conference@bir.org.uk. Please note VAT will be added for all virtual events to the registration fees listed. For any further inquiries please contact conference@bir.org.uk
 
If you are having issues registering for the event please create or login to your MyBIR account via this link and then register for the event after you have logged in. If you are still experiencing any issues please email conference@bir.org.uk